A Personal Message and Custom Package Discription
Reimagining Your Digital Landscape: A Comprehensive Proposal
Introduction
In the fast-paced world of digital transformation, it's essential to keep up with the latest trends and technologies (obviously). This summary aims to provide a comprehensive proposal for enhancing your digital landscape. Outlined are the key points from our previous conversation and the steps involved in implementing these ideas. By the end, you'll have a clear roadmap to embark on your journey towards an optimized online presence.
Recapitulation of Ideas
During our previous conversation, we touched upon several important aspects that will shape your digital landscape. Let's briefly revisit those points to ensure we're on the same page:
Proposal Inclusion: Attached below, you will find a comprehensive proposal document that encompasses all the topics we previously discussed. It serves as a reference for the upcoming steps.

Digital Tools: We mentioned Chat GPT and other digital tools that will play a significant role in achieving your digital goals. These tools are designed to streamline processes and enhance efficiency.

Payment Gateway and Server Setup: Upon engaging with us and proceeding with the payment gateway, my team will be notified and they will begin set up.. Please note that it may take up to 48 hours for the server setup and installation of the required tech package. This process ensures a stable and secure environment (or sandbox) for your digital transformation.

Server Security: To safeguard your digital infrastructure, we will implement robust bug checkers, AI virus scanners, and malware detectors. These security measures will provide a protective shield against potential threats and are included in your serve fees. 

Sandbox Environment: Once the server setup is complete, we will create a sandbox environment tailored to your specifications that includes a template that will enable us to add your brand information. In this controlled space, we can experiment with different colors and design elements to craft a digital landscape that aligns perfectly with your brand's identity.
Moving Forward
Now that we have revisited the core points, let's discuss the next steps in our journey towards transforming your digital landscape:
Getting Started and "Homework Assignment": To kickstart the content creation process, we will work together on developing your mission statement, vision statement, and bio. These elements are crucial for conveying your brand's values and establishing a strong online presence.

Leveraging Chat GPT: To expedite the content generation process, we will utilize Chat GPT, an advanced language model, to assist us in crafting compelling and engaging copy. This tool will help us save time while maintaining the quality of the content.

Continuous Communication: Throughout this journey, it's important to maintain open lines of communication. Feel free to reach out to us via phone call or text message whenever you have questions, concerns, or additional ideas. We are committed to providing you with exceptional support.
Conclusion
In conclusion, the enhancement of your digital landscape is a dynamic and exciting endeavor. By leveraging the right tools, implementing robust security measures, and fostering effective communication, we can create a digital profile that resonates with your target audience. The attached proposal document includes the componest of the digital toolkit. I look forward to working closely with you and bringing Napa General Store's digital aspirations to life.
Please do not hesitate to contact us for any further queries or to commence the implementation process.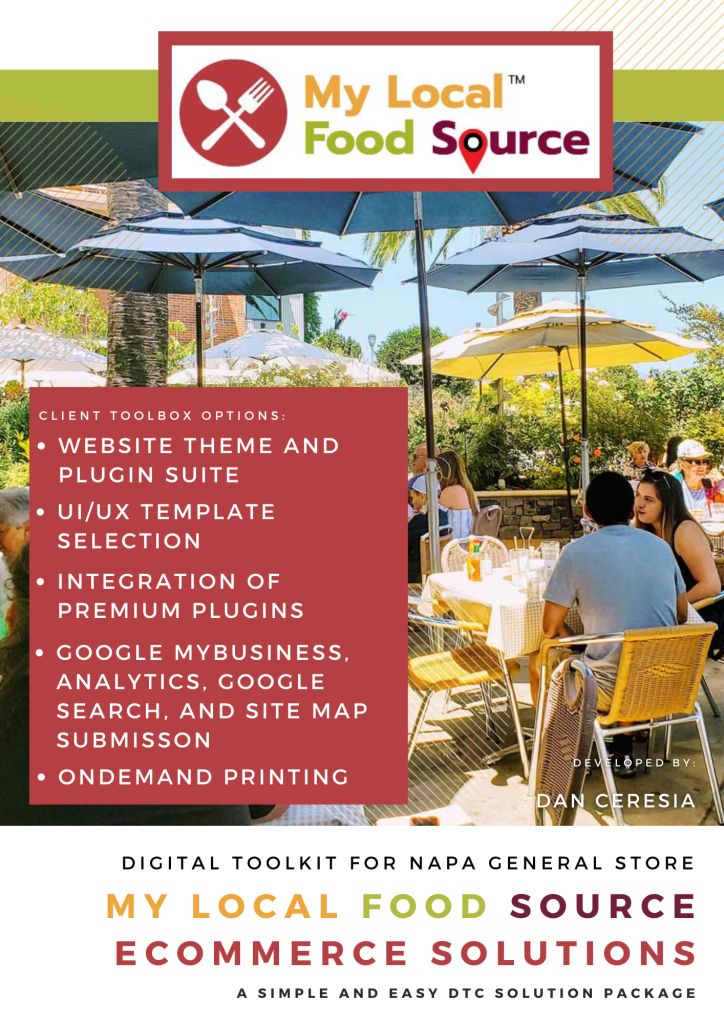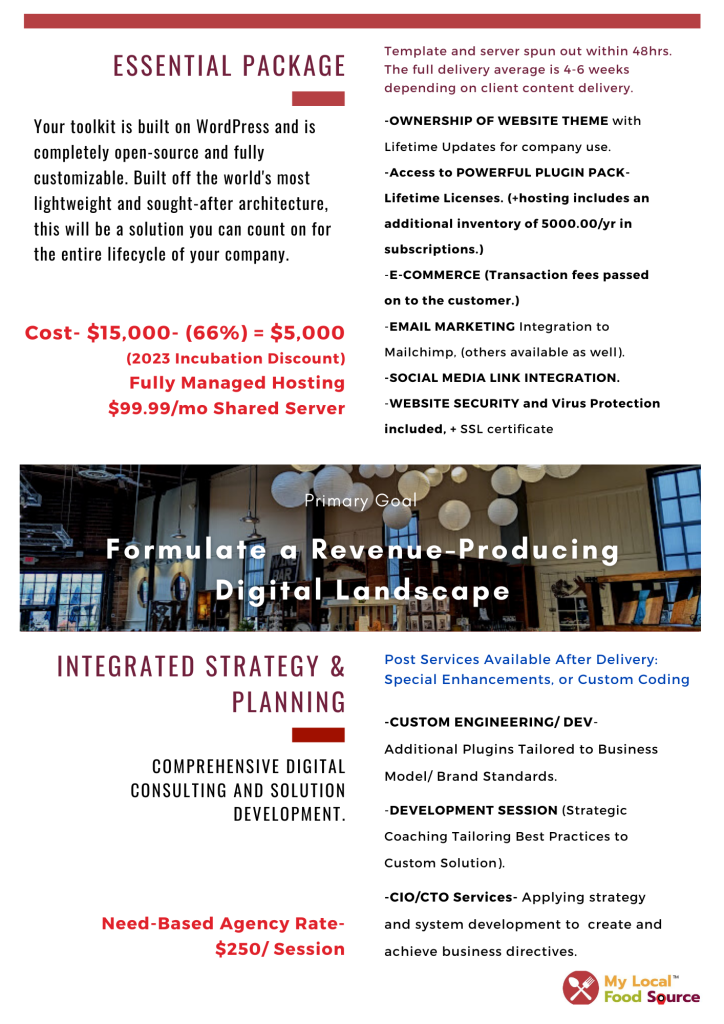 Getting Started is just a click away.
Your custom-tailored package is ready. To get started, simply click or scan the QR code below. You will be taken to a page that will make it easy to check out. Your payment will automatically relay to our tech team and we start right away!